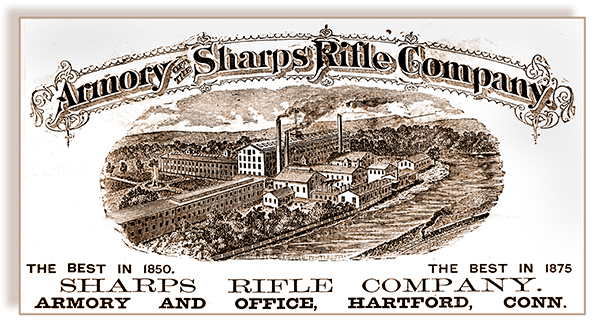 Enjoy the History of Sharps Firearms
Invented by Christian Sharps and patented on September 12, 1848, Sharps were the first successful breech loading rifles. Sharps firearms played a crucial role in the American Civil War with the Union Army issuing approximately 100,000 to arm its troops. It was so effective that the Confederacy manufactured a copy to arm its cavalry.
From 1869 until the factory ceased production in 1881, sharps cartridge rifles were the most powerful and accurate single shot rifles of their era. Their robust design was capable of sustained and rugged use by western buffalo hunters; the hammer models of 1869, 1874, 1877 and the hammerless Model 1878 being the most popular. They were used extensively on the western plains. Their grace and accuracy was equally prized on eastern target ranges. Sharps were also a favorite among American marksmen competing at Creedmoor on its 1,000 yard range as well as the competitions held on the west coast.
the Sharps cartridge rifle was the most powerful and accurate single shot rifle on the western plains and the eastern target ranges.
The Sharps breech-loading rifle was the first successful falling block percussion rifle. After a design change in 1859 it played a crucial role in the Civil War years. A Sharps Company also produced the Sharps and Hankins cartridge rifle and carbine which were also adapted by the military. Various Sharps companies also produced several types of pistols, primarily the four-barrel derringer.
With the original Sharps factory records, extensive correspondence from the dealers, and other research available to our members Sharps history is covered in the Sharps Collector Association Report, which is produced three times a year.
Things to see in our website
About Us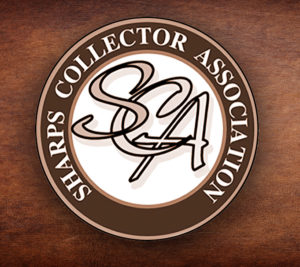 Sharps Models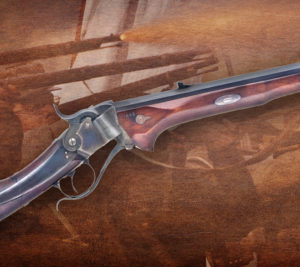 Historic Photos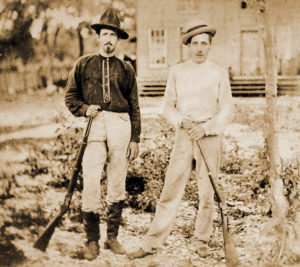 Journal Archives